PICKS OF LAST WEEK 20/01/2016
Want to see more comic coverage? Go to any of our Instagram pages and follow us
JB = @jbdirtstar
Ben Beetham = @benjianthem
Kris = @chrisjwakefield
JB'S PICKS

Starlord issue 3
Picking up the pace and recovering so well from that terrible first issue, this was a really entertaining read with artwork that is really easy on the eyes. Seeing the character arc of Peter Quill and how he became a scoundrel is actually very interesting. However the ending of this issue has kind of made the next issue extremely predictable.
Lucifer issue 2
A battle in hell, a woman tormented by her demons turning into a cold blooded murderer and still no idea why someone is trying to kill Lucifer. This is a real page turner, fantastic script, with a storyboard that makes an already thrilling tale into something that could become really epic. Again, I can't fault the artistry in this either. Buy it!
BEN'S PICKS
Comics of the week –
Not a bad week for comics my pull list for the week was –
Star Lord #3
Batman and Robin Eternal #16
Batman #48
Fuck Fairyland #4
Antman #4
Deadpool #6
Starwars #15
Silver Surfer #1
Drax #3
Ok so moving on
The pick of the week was easy for me: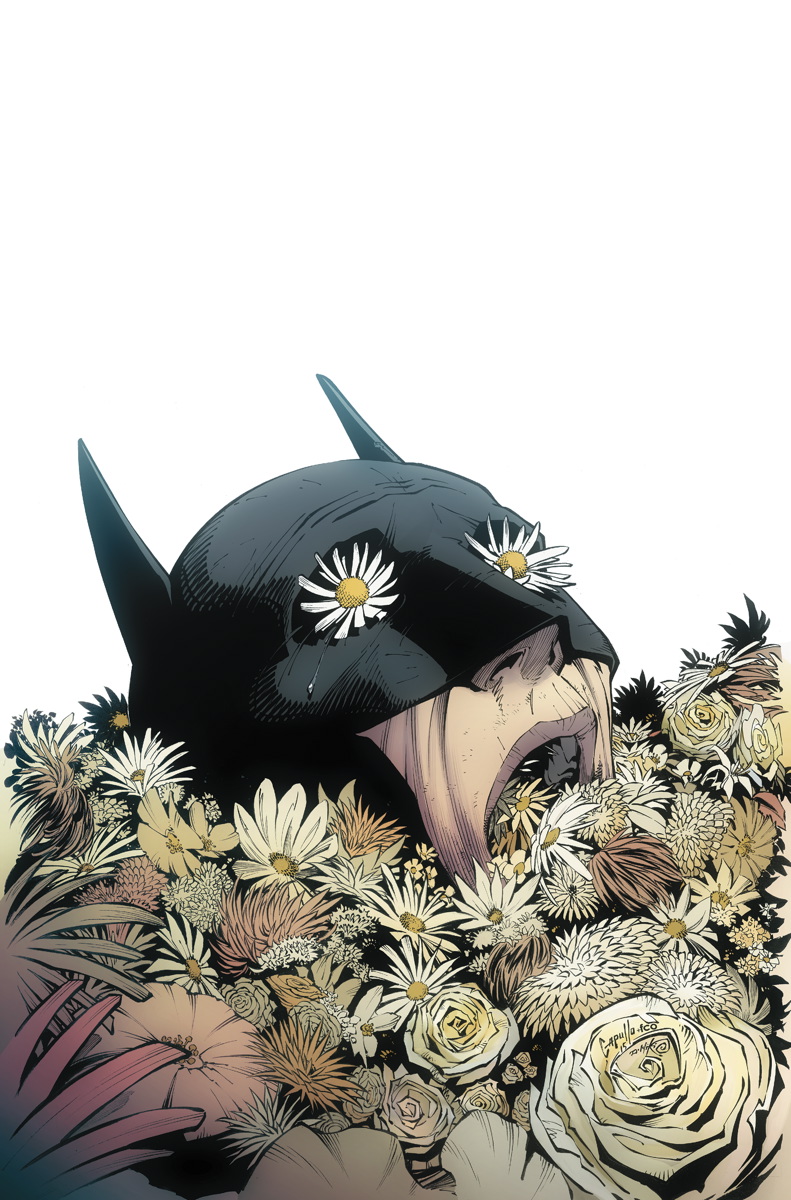 Pick of the week: Batman #48 (SPOILLLLLLLLLLLERSSSSSSSSSSSSSSSSSSSSSSSSS)
Don't read on if you have not read this yet
Okk?
What a great run so far and this story arc keeps getting better, first off the scene with Bruce Wayne and the Joker on the bench was fantastic the dialogue was great and kept me gripped.
Mr Bloom showing how much of a threat he is to Gotham was fantastic and yeah the end! Bruce hopefully back as batman!? What this means for Jim Gordon I do not know but I sure am excited to see how this all wraps up!
And my other 2 picks for the week
Deadpool #6
Loved this issue, A grim look into Deadpool in 2099, it focuses on Deadpool's daughter a cool refreshing entry into the Deadpool run, As normal with Deadpool I enjoyed the comic a lot. My only gripe was the open cliff hanger at the end I wanted more!
Star Wars #15
A lot slower than the recent Vader down and is the 2nd part of the obi – wan flash back, Great art and a good look at what Obi Wan got up to while young Luke Skywalker was growing up. A must read for any Star Wars fan.
KRIS'S PICK
My pick of the week is issue two of uncanny Xmen. really enjoying the current new wave of X books and I will definitely continue to pick up this particular title. The story is simple, easy to follow and the art is great